Salesforce
1: Log into Crossbeam and navigate to "Integrations" in the Account Menu.

2: Scroll to the "Salesforce" integration and connect.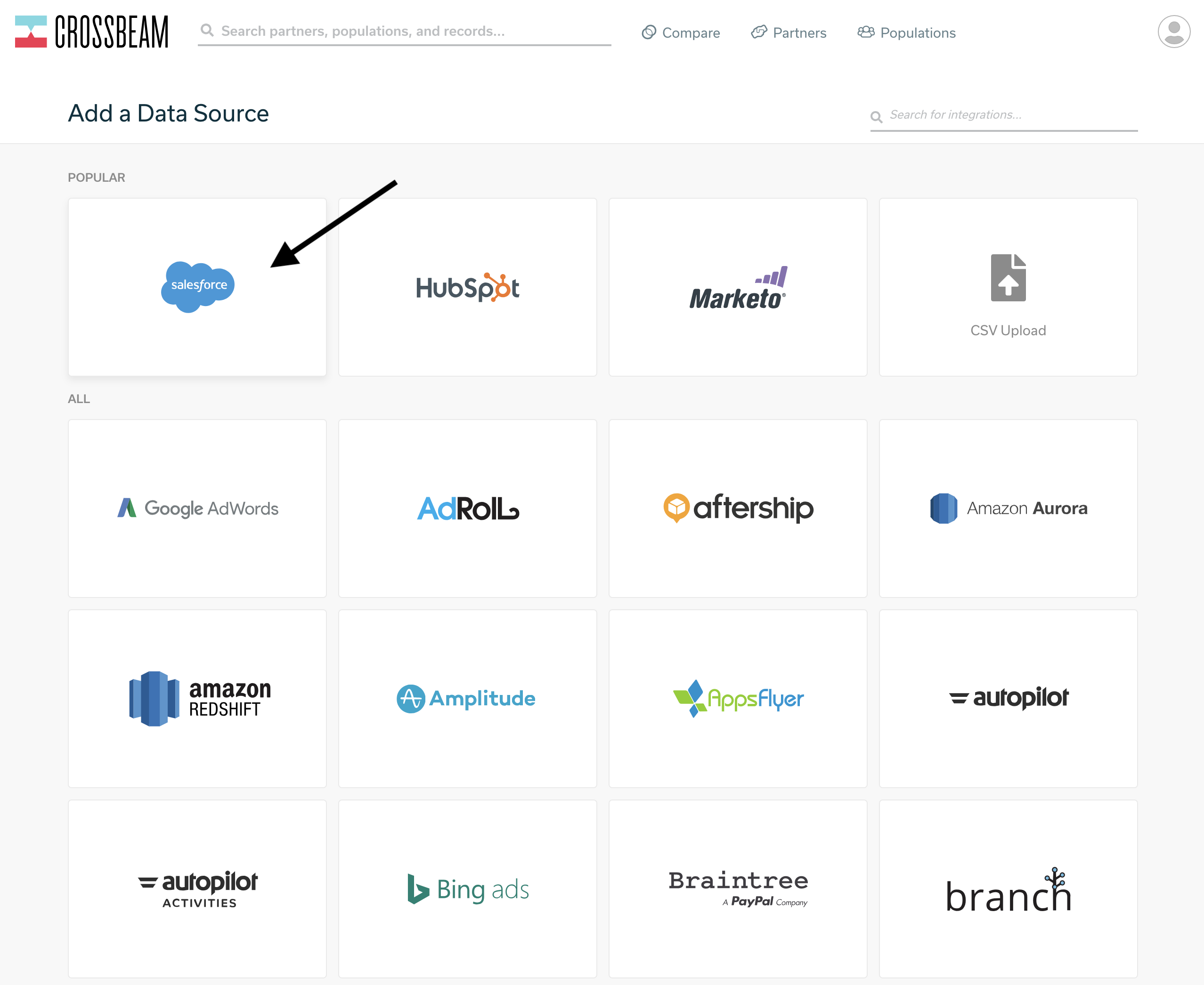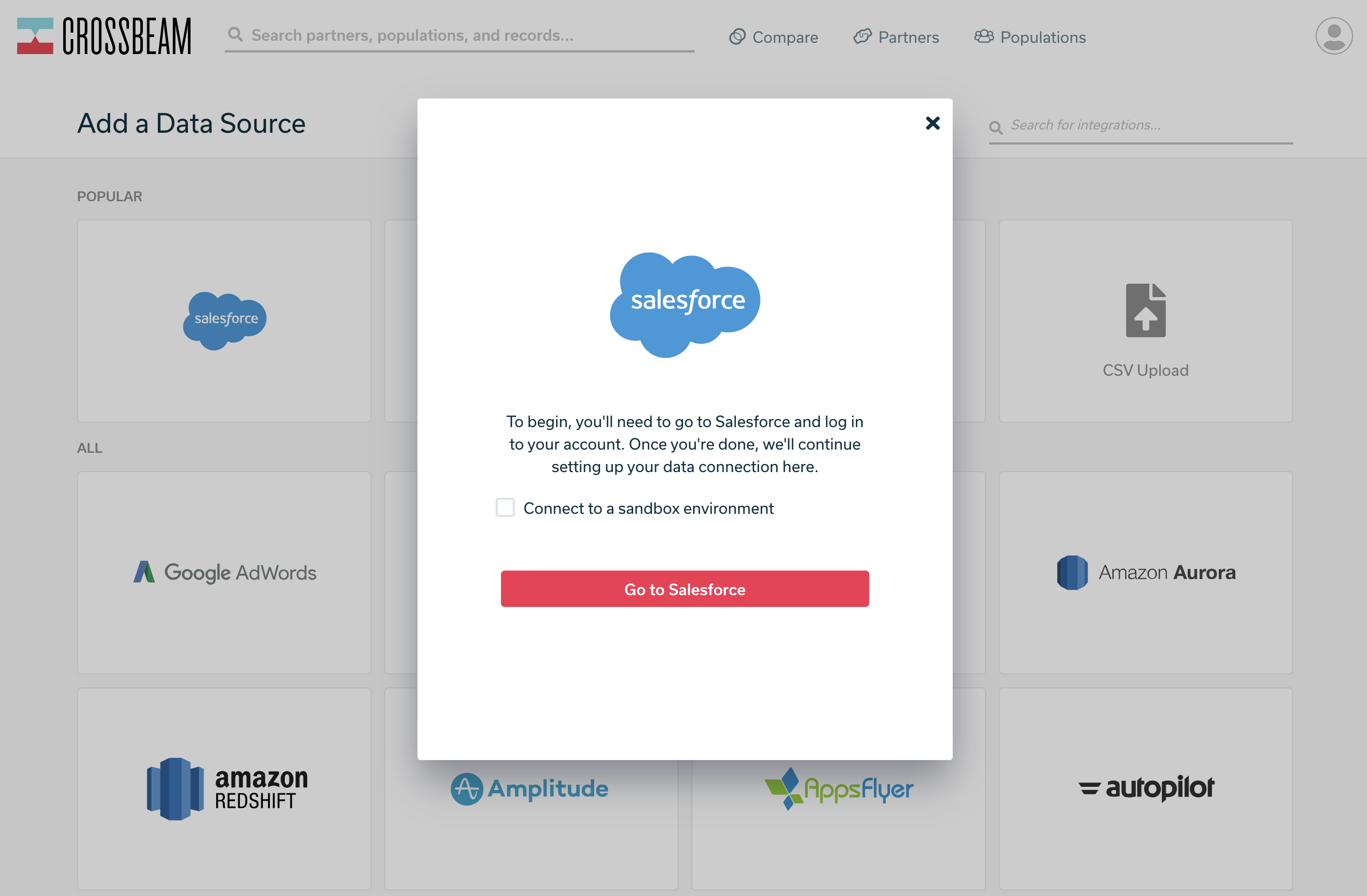 3: Authorize Access to Salesforce Data
Depending on your Salesforce setup, you may need to whitelist some IP addresses in Salesforce in order for Stitch to gain access. (Feel free to skip this for now and return later if there is a connection issue.) If it turns out that you need them, you can find the instructions for that process in "Step 1" here.

To initiate your Salesforce connection, you'll be asked to authorize the integration.

A new Salesforce window will launch asking you to authorize Stitch to access read-only access to your Salesforce data. (We use Stitch to manage connections like Salesforce.)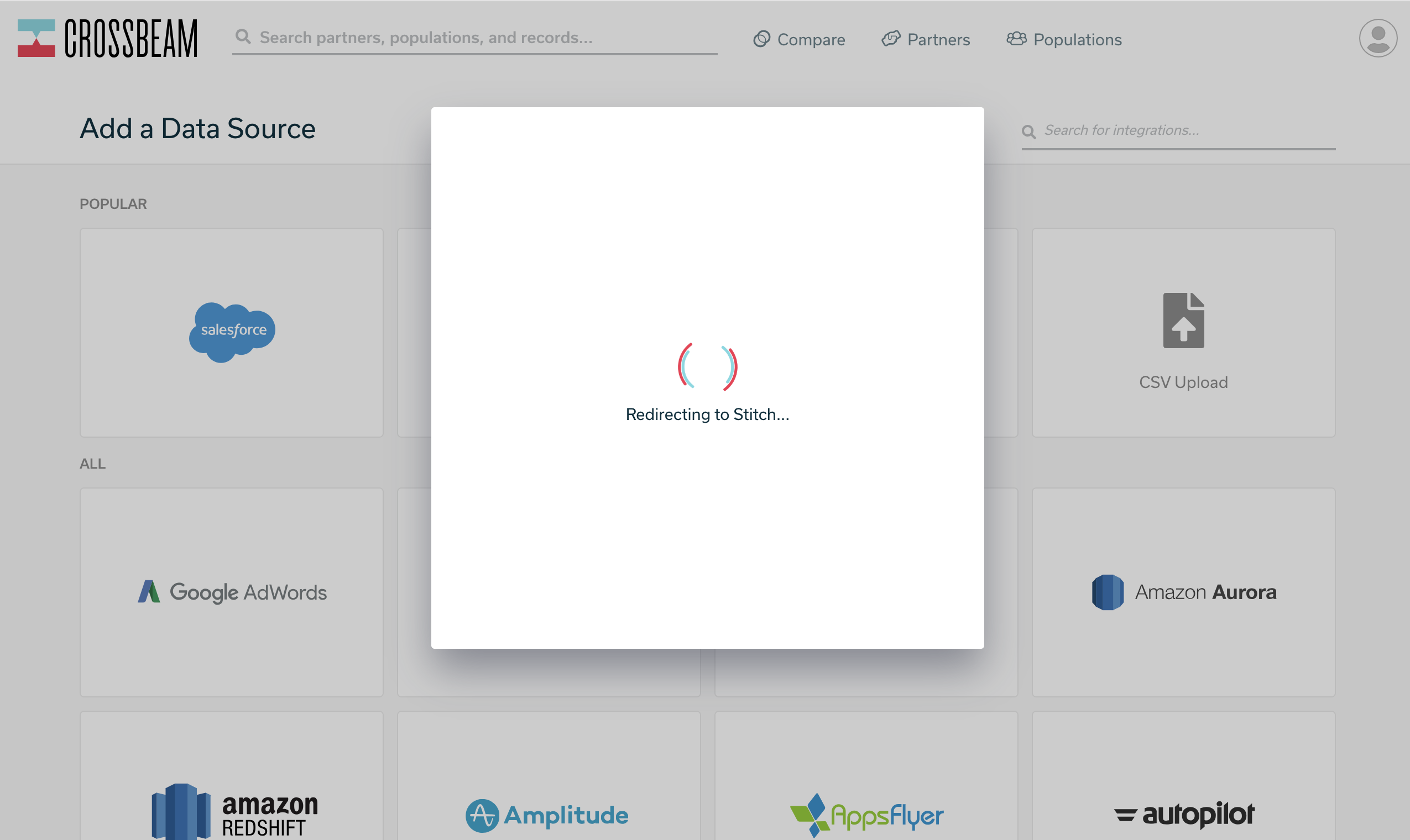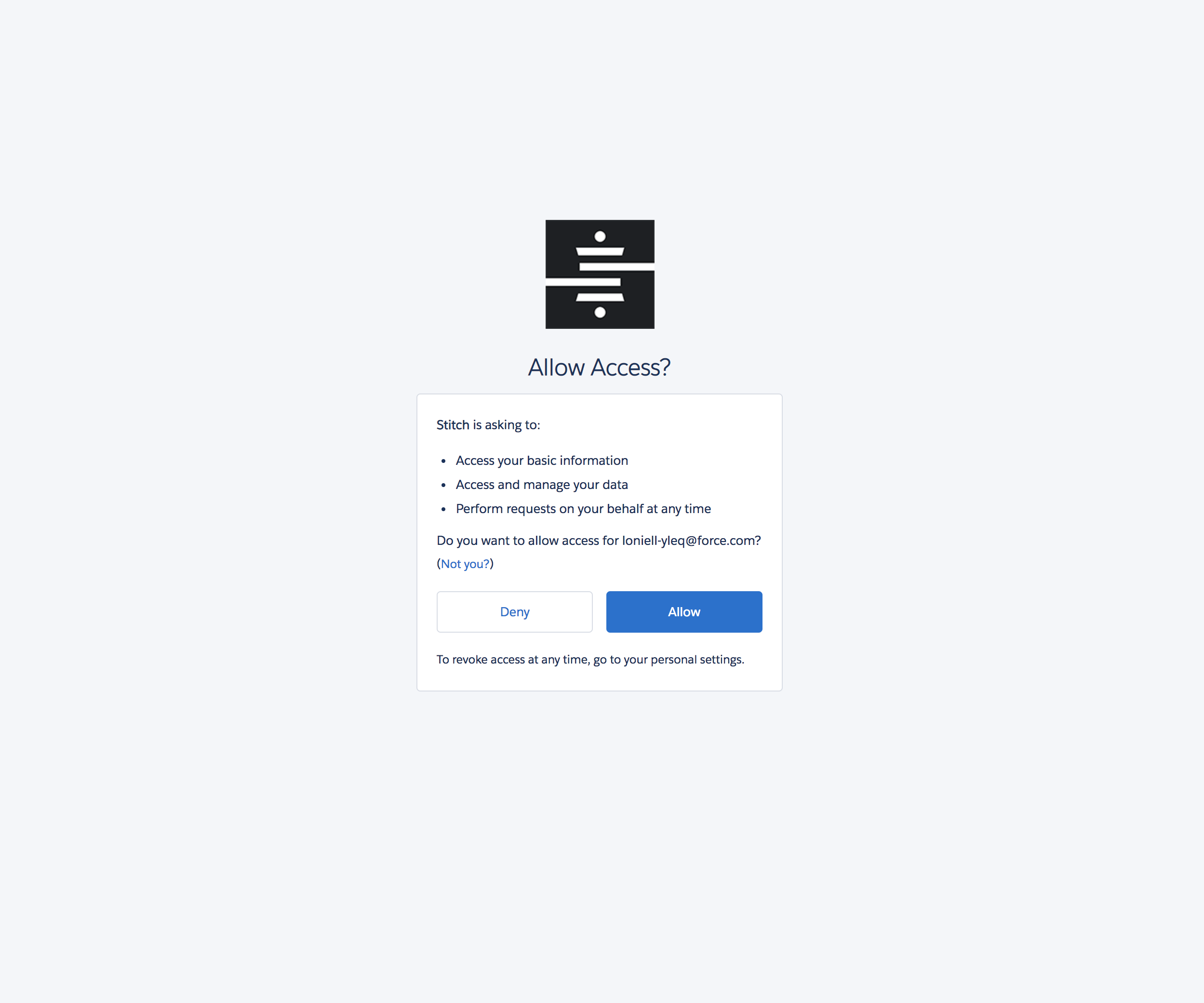 teterminal
Wait for the integration to finalize. You will see two separate messages as we complete the setup: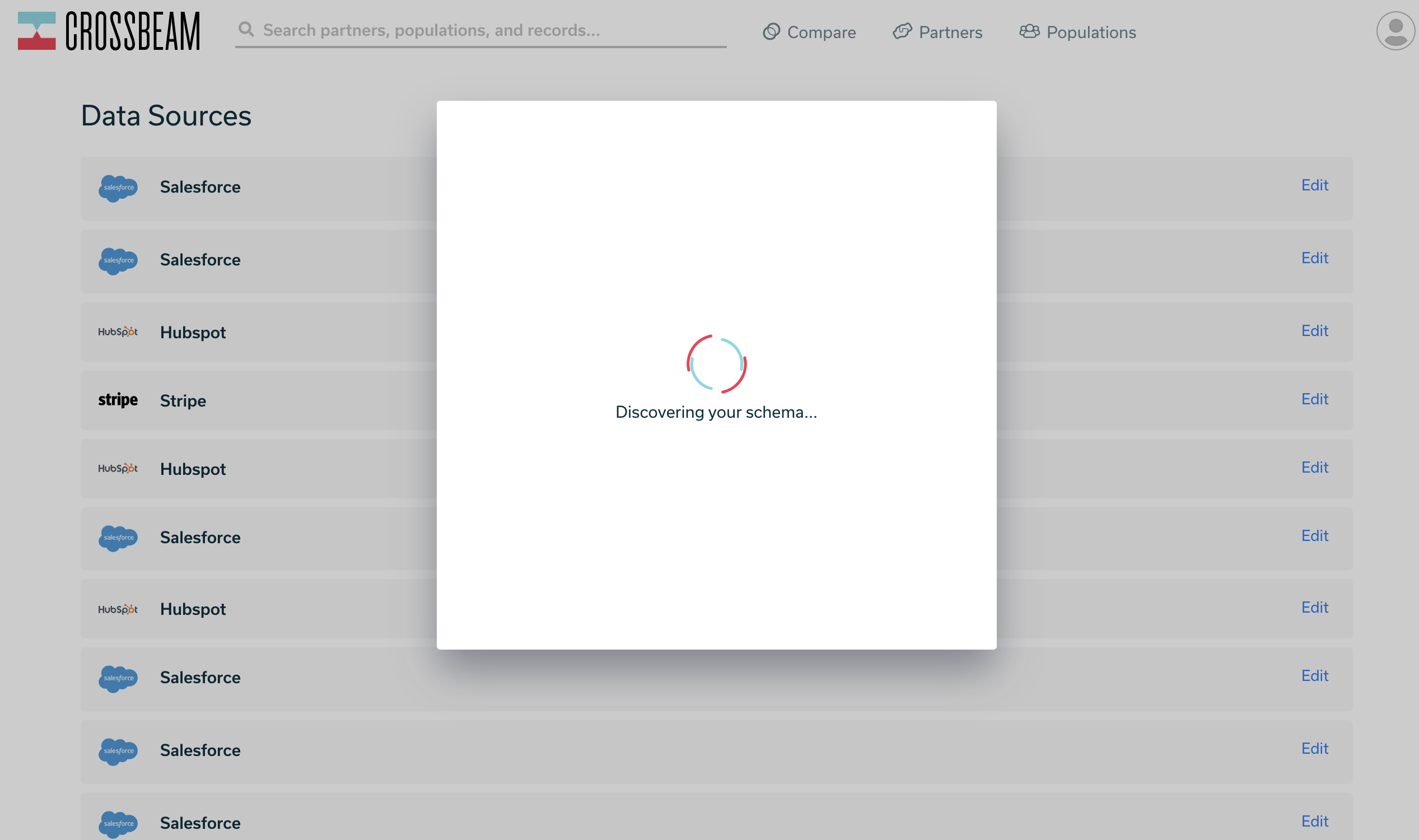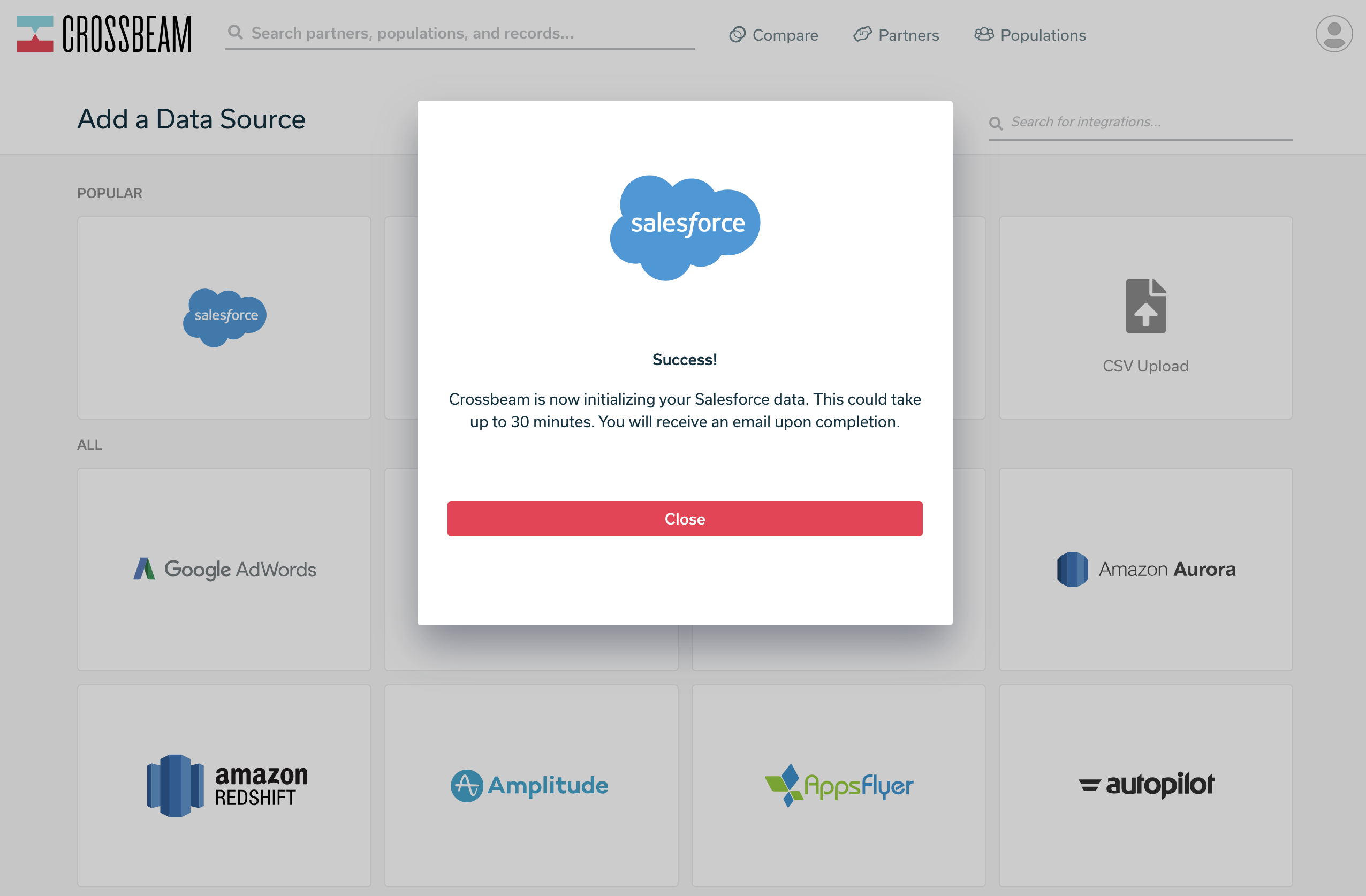 You're all set! You should now see Salesforce listed as an Active Integration on your integrations page.
Contact your Crossbeam onboarding rep or email support@getcrossbeam.com to let us know that the data is flowing, and we'll work with you to build out your populations.