Hubspot
1. Log into Crossbeam and navigate to "Integrations" in the Account Menu.

2. Scroll to the "Hubspot" integration, and connect.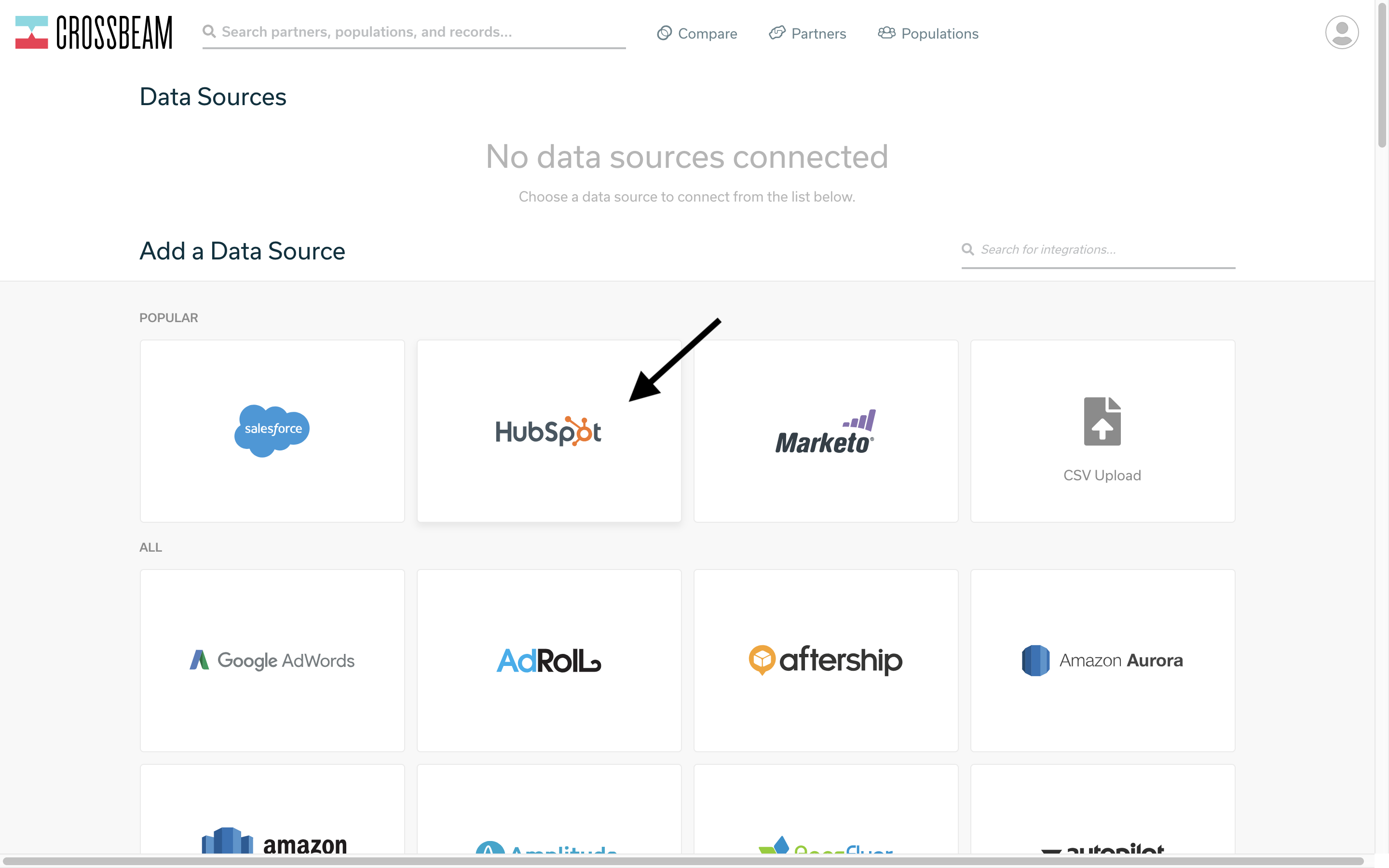 3. Confirm that you would like to create a Hubspot connection.
A new window will launch containing the Stitch user interface. (We use Stitch to manage integrations like Hubspot.) 4. Grant access to Hubspot and enter your Hubspot account credentials.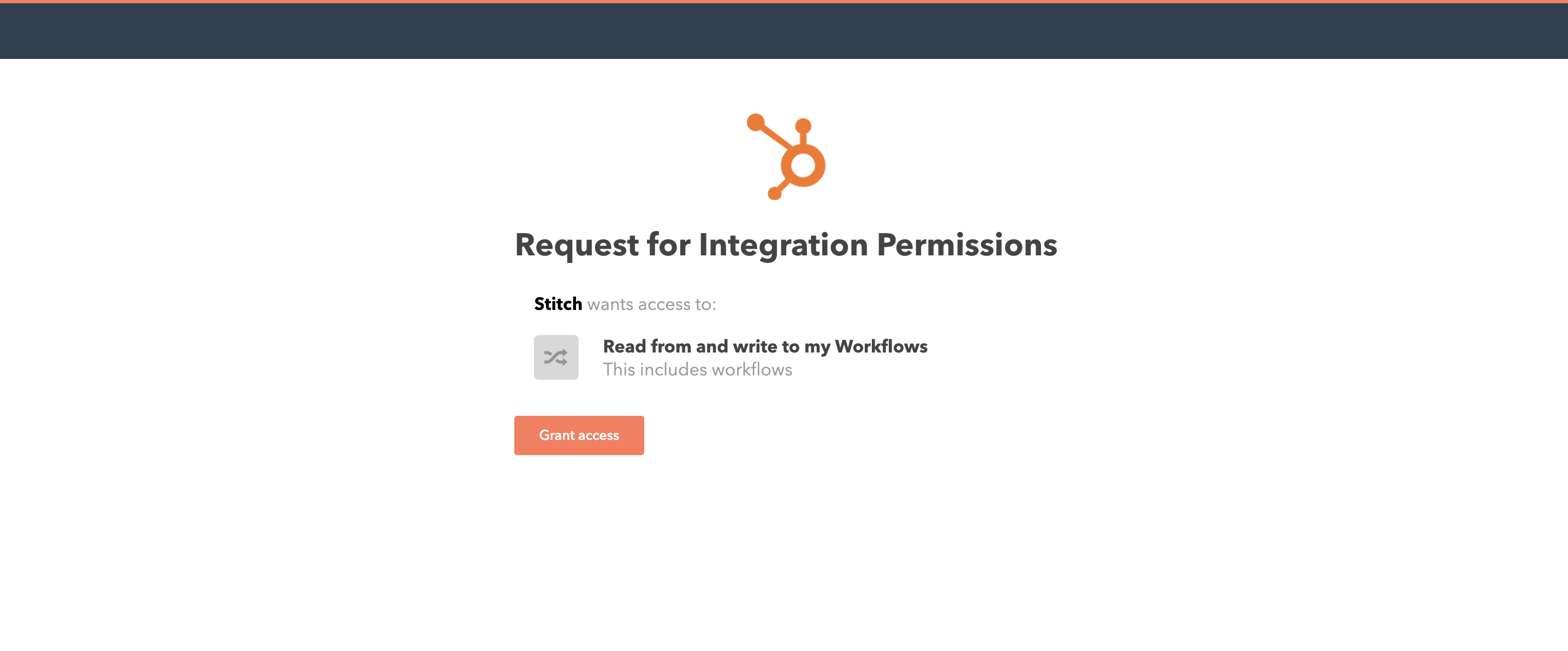 5. You will be returned to the Crossbeam app upon successful integration.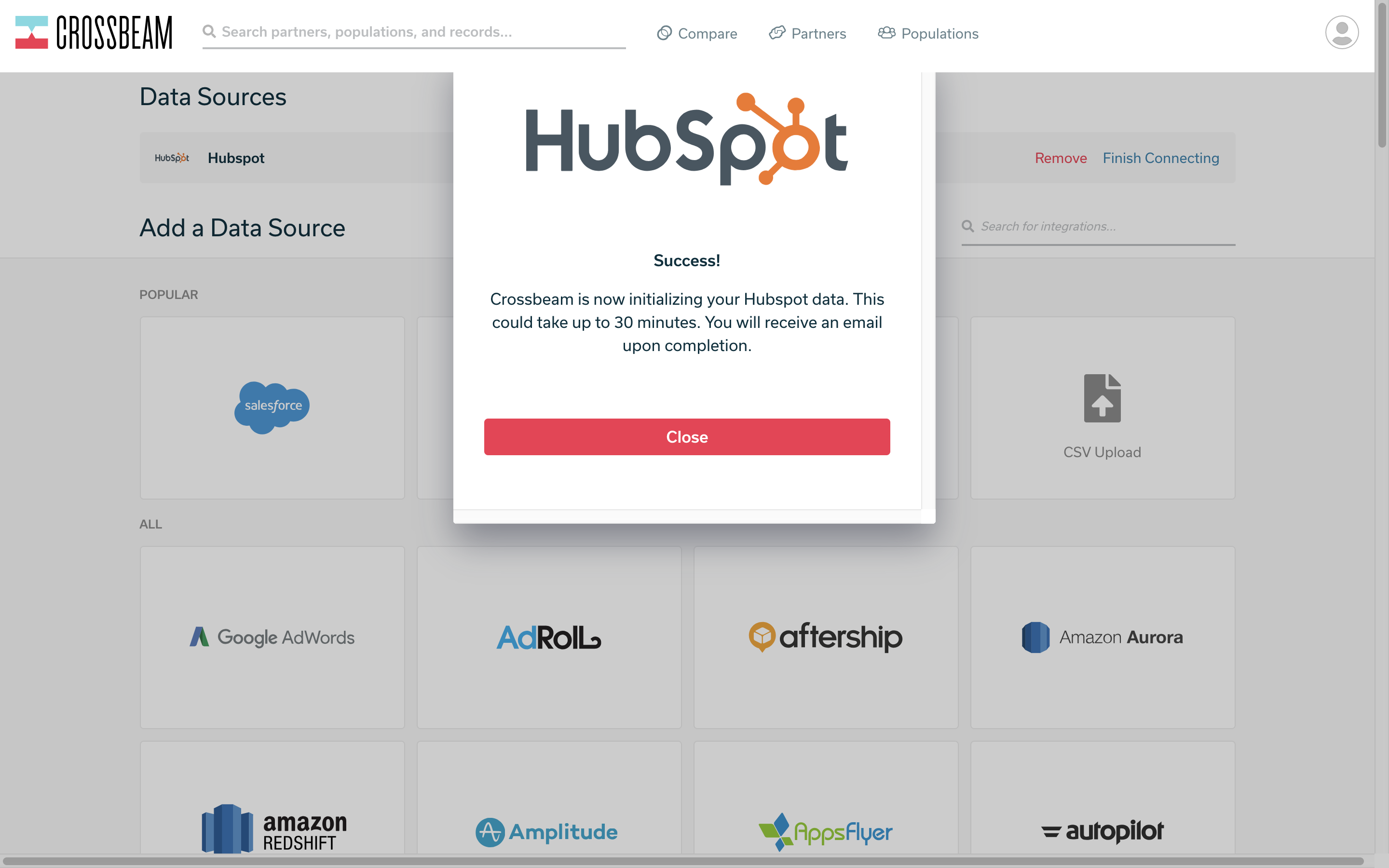 6. Close the successful integration window, and you will see Hubspot listed in your data integrations list.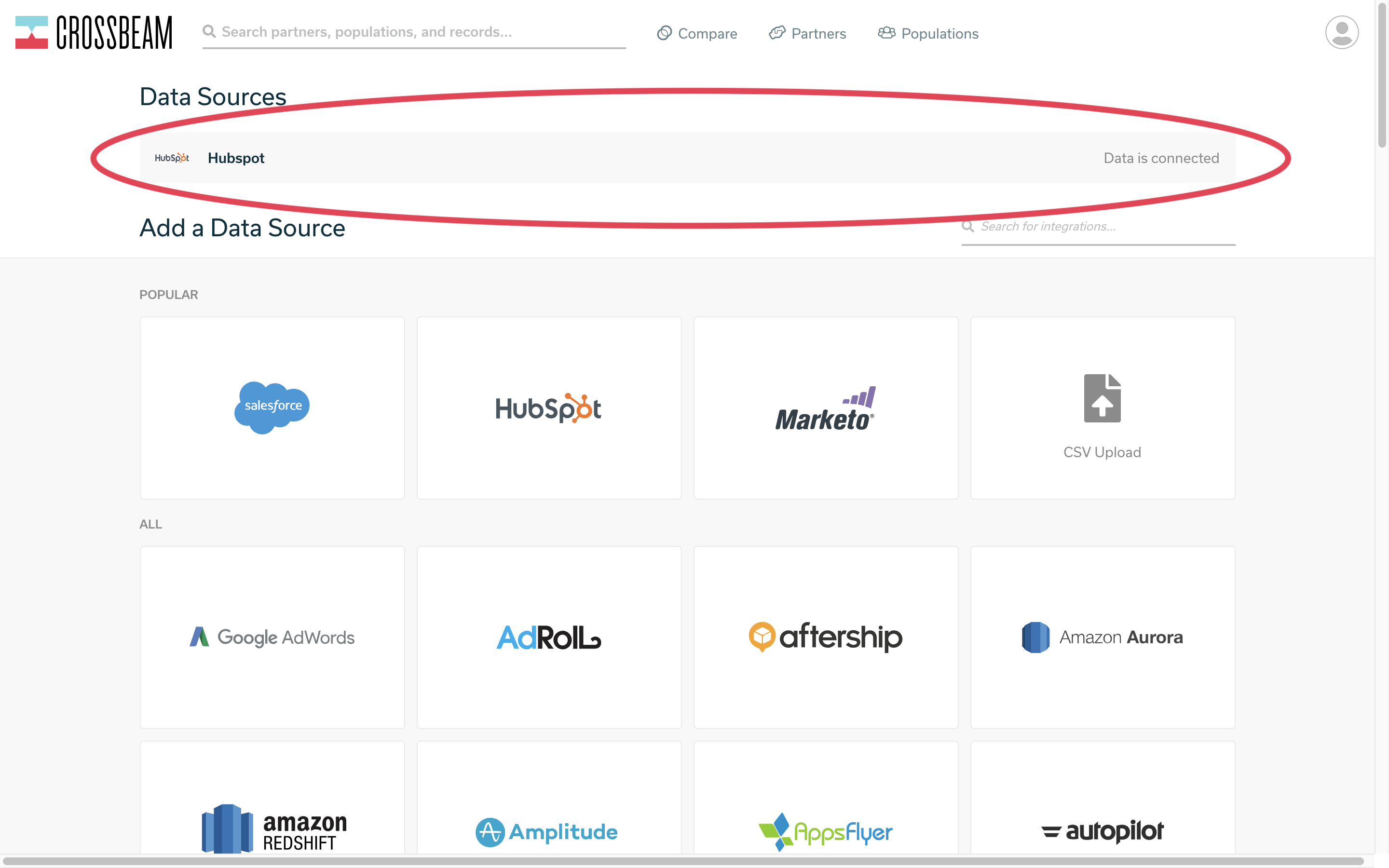 Contact your Crossbeam onboarding rep or email support@getcrossbeam.com to let us know that the data is flowing. We'll work with you to build out your populations.