CSV
1: Log into Crossbeam and navigate to "Integrations" in the Account Menu.

2: Scroll to the "CSV Upload" integration and connect.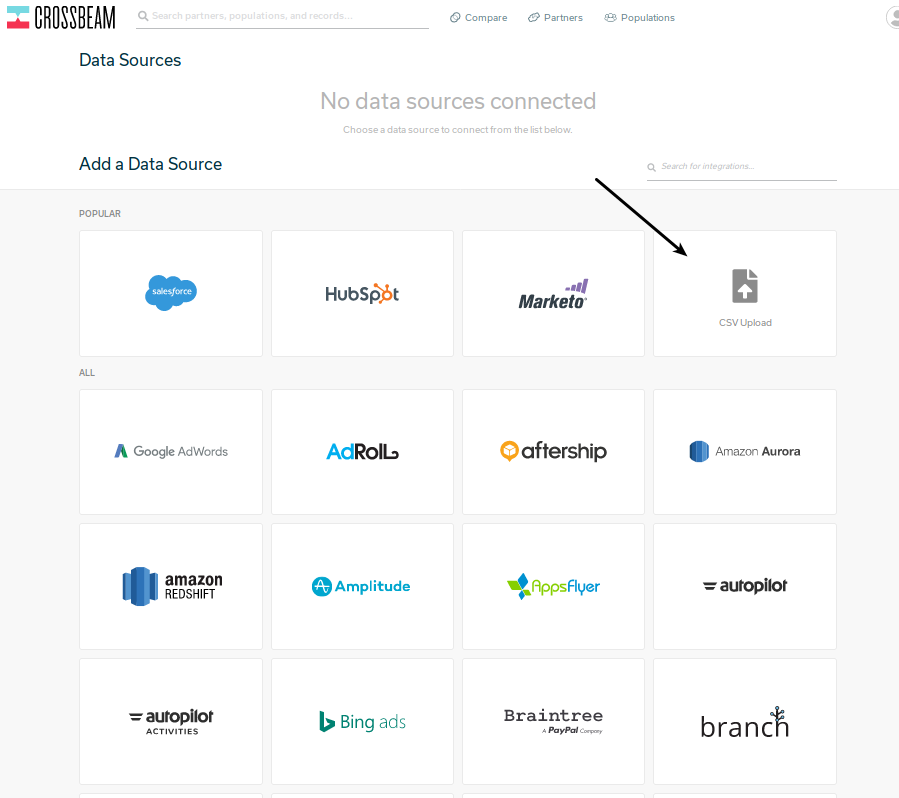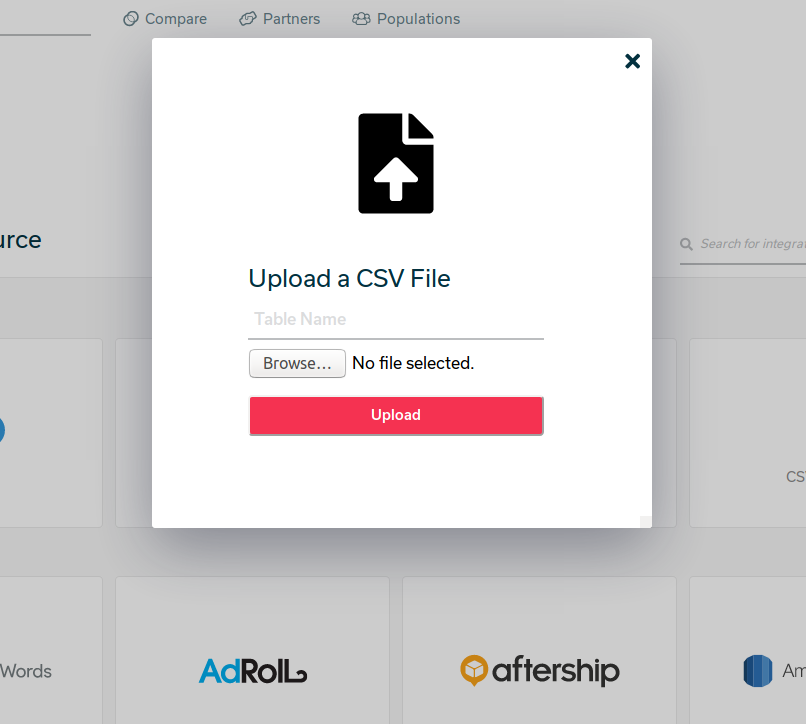 3: Choose a name for your table
When you upload a file into Crossbeam, you must choose a name for the data which will be used to locate and identify the data when creating populations. You can choose whatever name you'd like as long as the name contains only letters and numbers. For example, you might choose a name of salesforceAccounts.
4: Upload your file
Click the "Browse" button to open a window where you can select the file to upload. After selecting the file from your computer, click "Upload" to complete the upload. Once we have received your file we will reach out to you when it has been processed.